Overview
When asked, "if you could add anything to downtown that would encourage you to visit and shop local more often, what would that be," 79% of the 508 respondents answered restaurants. Combined, the lack of dining options open for dinner service and limited operating hours at local businesses has hindered downtown from becoming a nightlife destination for families, young people, and children, alike. But to keep their doors open for extended hours, restaurateurs and local businesses need residents to frequent them regularly. 
In response to these realities and public input, the consultancy team recommends The Lagniappe (working name) "food hall" – a family-friendly food, drink, and entertainment center.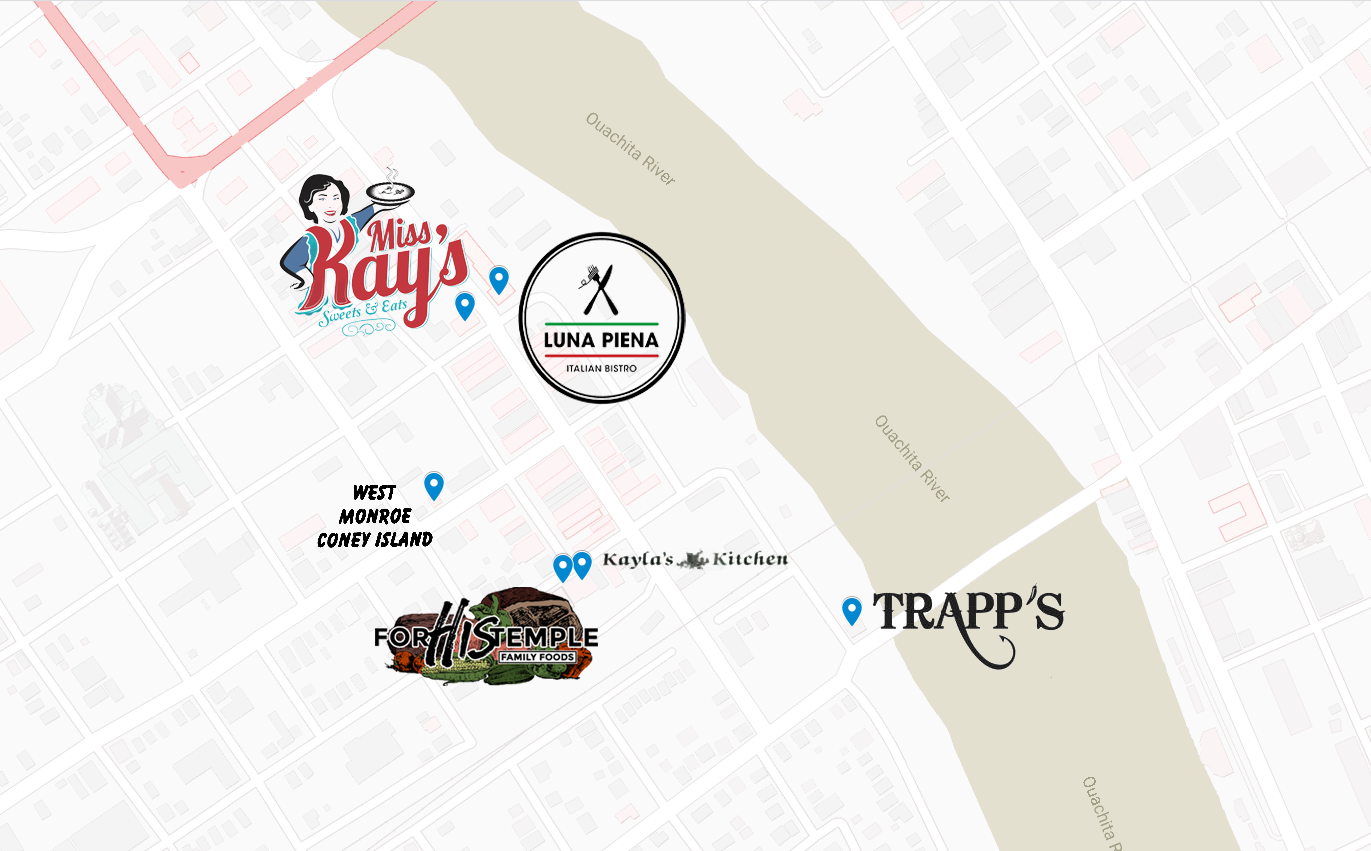 The Experience
Although there is no standard industry definition for the modern food hall, the food hall concept is a sprawling market that showcases a variety of local food vendors, specialty food-focused shops, and drinks all under one roof. Many food halls rent stands or spaces to various food purveyors who are then individually responsible for taking customer orders, cooking food within their designated space, ordering ingredients/supplies from wholesale food suppliers, and providing table service and bussing (if applicable), among other things.
how it works for customers:
When entering the building, patrons will interact with electronic menus from various

vendors – each distinguished by their own logo and branding – then use their smartphones or self-order kiosks to place an order from their vendor(s) of choice.

A hostess will be available for anyone who is initially intimidated by the electronic ordering system.

At this point, patrons will elect to receive a pager or text message alert to notify them

when their food is ready to be picked up at the counter. Once the food is ordered patrons can find a table, order a drink at the bar, or explore the space, etc. while waiting for their food to be ready.

Once the party is seated at their table, servers will take drink orders and provide

refills (upon request) for the duration of their stay.

Additionally, alcoholic drinks can be ordered at the bar for patrons who do not want to sit at a table or do not want to wait for their server to take their drink order.
The Lagniappe goes beyond the traditional restaurant model by providing the community with a family-friendly gathering space filled with board games, TVs, and lawn games to accommodate guests who want to eat, drink, and play during the daytime and evening hours.
Location & Layout
After reviewing the list of vacant properties located downtown, the consultancy team determined the building located at 411 Trenton Street (near Miss Kay's Sweets & Eats) to be the best fit for The Lagniappe food hall. However, this project concept can be easily adapted to several other properties or locations. Ultimately, the building on 411 Trenton Street was identified to have the most prime location being near the eventual gateway into downtown West Monroe and, once open, will likely entice more foot traffic if buzzing with activity during most hours of the day.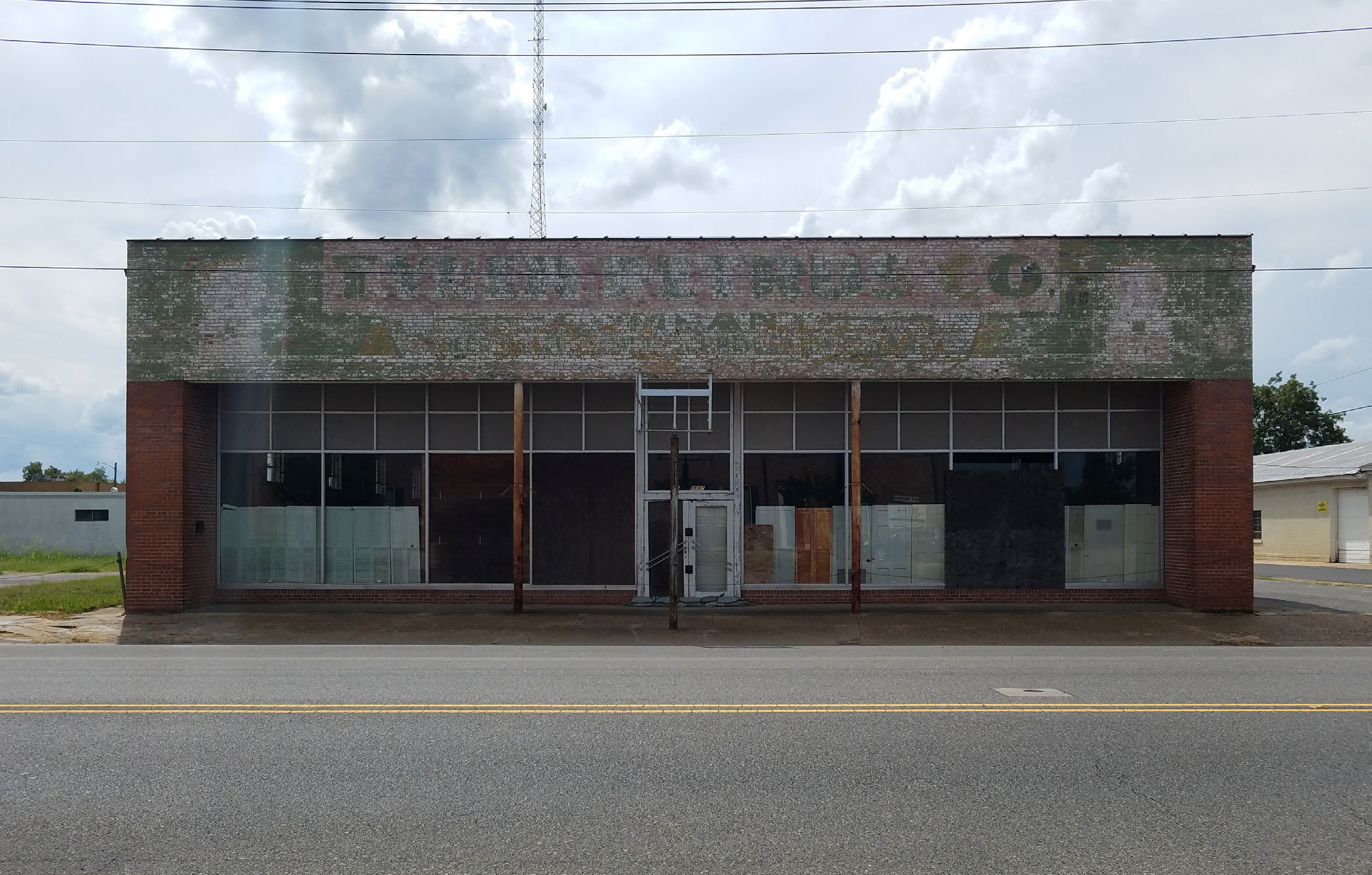 | Space Requirements | |
| --- | --- |
| Total Square Feet | 5,200 |
| Kitchen Square Feet | 1,525 |
| Kitchen (% of overall) | 40.0% |
| Total Seats | 190 |
| Square Feet per Seat | 36 |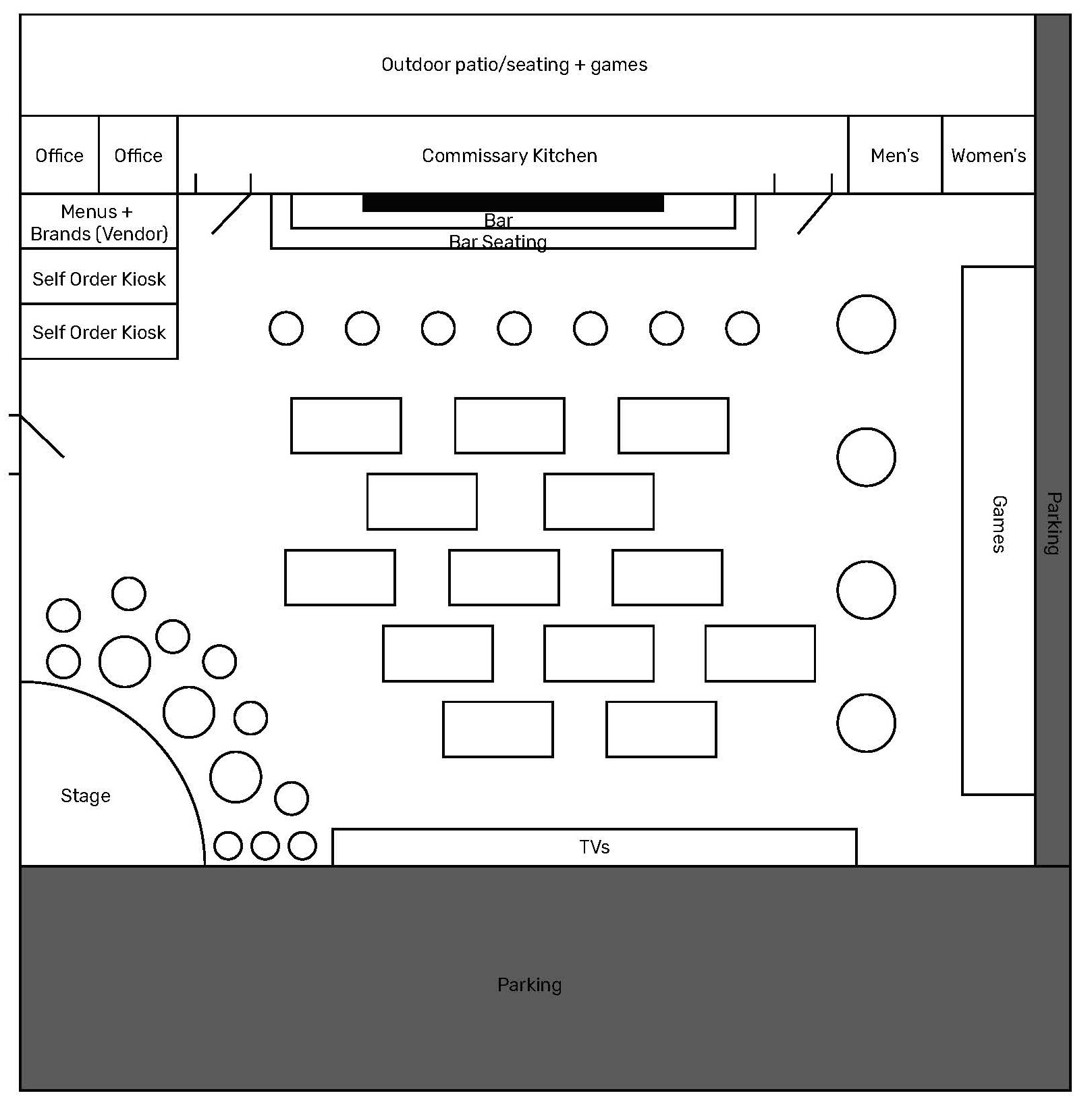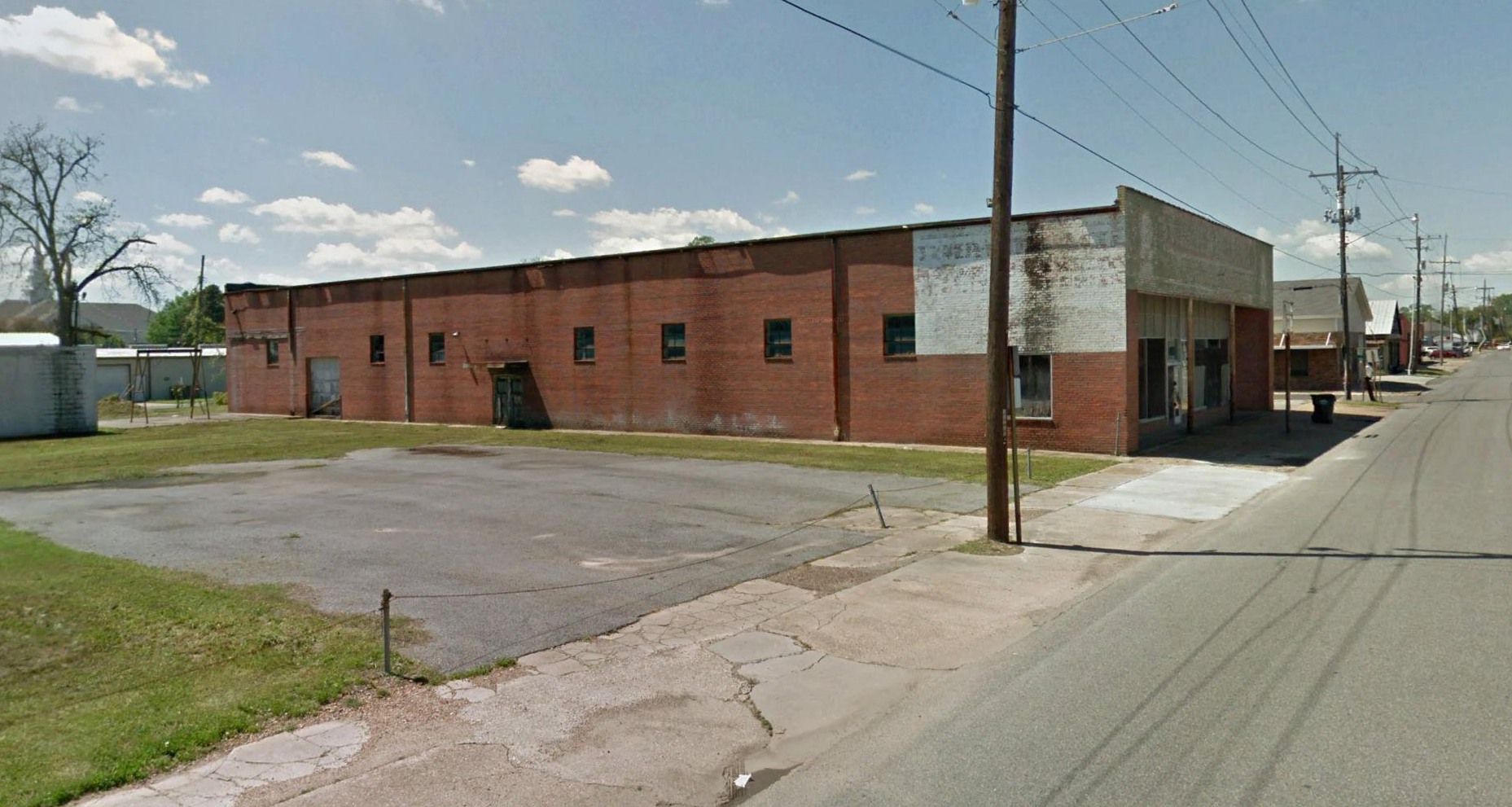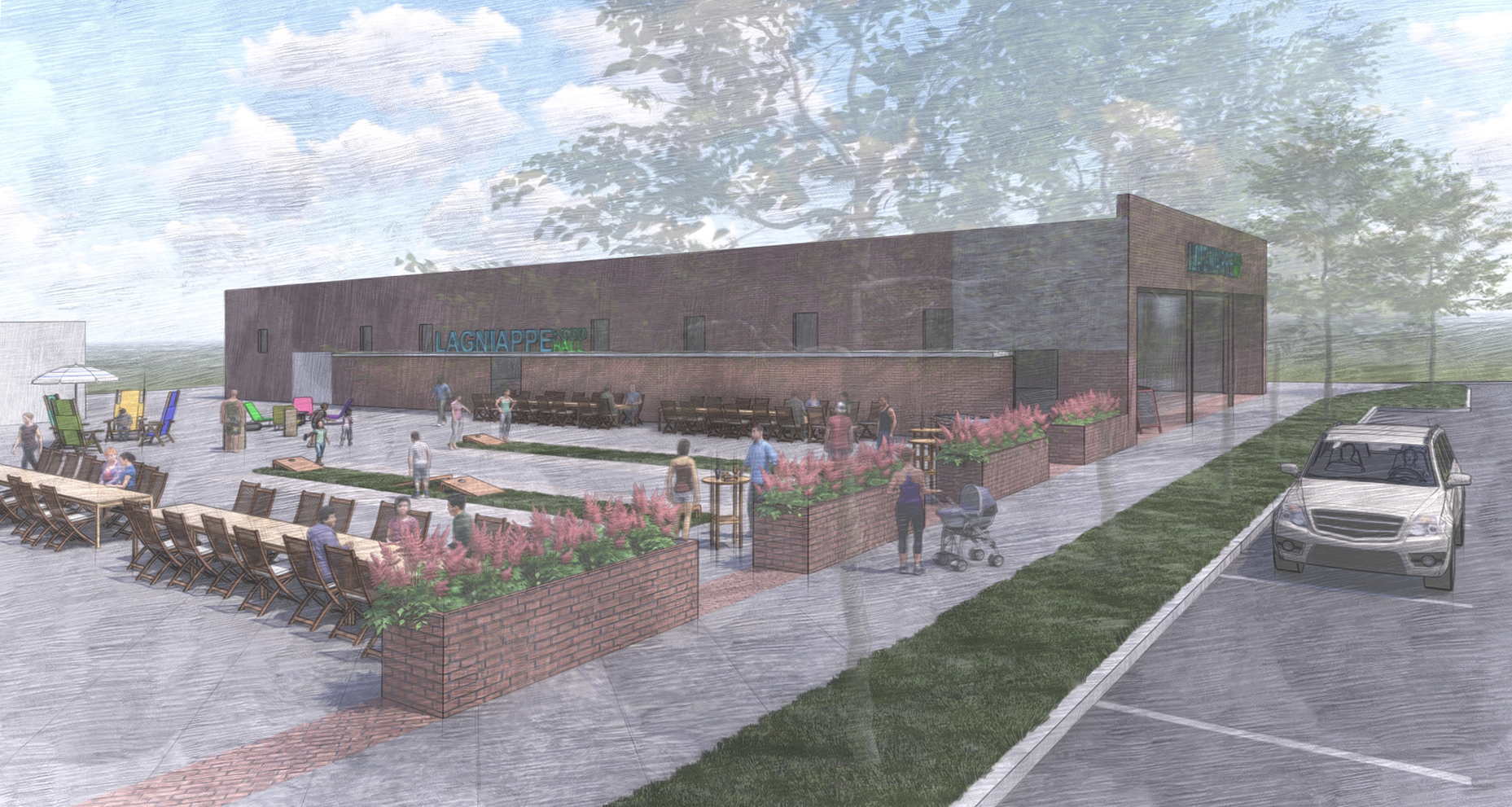 Operations
The owner(s) and operator of The Lagniappe food hall will likely not be one in the same. The consultancy team strongly recommends a group of investors to own the food hall then hire a professional manager to operationalize the day-to-day business. The person hired to manage the food hall should have a working knowledge of food, people and entertainment, but expertise in business operations, contract negotiation/purchasing/logistics, and marketing to oversee the multi-purpose facility.
how it works for vendor tenants:
Individual food vendors will lease food preparation space, storage, and operational time at The Lagniappe

Recommendation: $1,500/month per food vendor and 20% food revenue

Each food vendor will operate independently including having their own staff, menu,

and profit and loss statement

Food vendors will collaborate with each other in key areas for cost savings (i.e. The Lagniappe will manage food purveyor relationships and work through a master account to drive down costs)

Although each food vendor will operate independently, The Lagniappe's manager will

oversee several key food-related processes including price range for all food offerings

and order delivery times. Additionally, The Lagniappe's manager will oversee and pay

for collective expenditures such as front of house (service) staff and bartenders,

signage, marketing, and advertising.